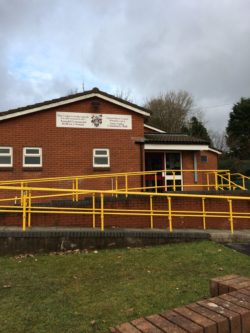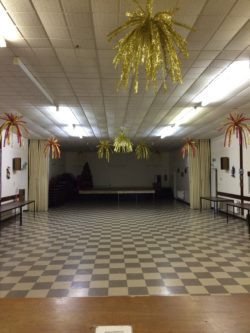 Hall information
The hall is managed independently from Llanelli Rural Council by a volunteer committee answerable to the Council. The committee charge very reasonable hall hire rates and organise many annual fundraising activities to ensure the financial viability of the Centre.
Address: Swiss Valley Community Hall, Heol Nant, Swiss Valley, Llanelli, SA14 8EH.
Hire cost of hall: £9 per hour. £40 for Parties (3 hours)
Hall bookings: contact the booking secretary on 01554 784854.
Regular activities at the hall:
last updated August, 2023

Mondays
10-11am – Mamifit
6-7pm – Zumba
7-8.30pm – Radio Hams – Amateur Radio
Tuesdays
Wednesdays
1.30-3.30pm – Swiss Valley Craft Group
7-8.30pm – Yoga
Thursdays
Saturdays
Sundays
For further information
Additional information on the community hall and all other Swiss Valley matters visit: http://www.swissvalleynews.co.uk/communitycentre.html