Introduction
In November 2020, Llanelli Rural Council agreed to a five year community adoption agreement with Dwr Cymru Welsh Water for the environs surrounding the lower reservoir at Swiss Valley Reservoirs. The adoption is the first of its kind in Wales and enables the Council to draw down funding for site improvements.
The agreement will allow a more local ownership of the grounds with regular maintenance and litter picking, regulated angling and canoeing, reopening of the car park and toilets and improvements to the footpaths. A ranger will be employed to monitor the site and help facilitate access to the reservoir's amenities for the general public.
We are working with Carmarthenshire County Council to establish which public rights of ways can be made fully accessible for wheelchair users.
This page will be updated regularly in order to provide the latest advice on matters concerning the reservoir.  Progress updates will be added along with an opportunity to have your say and you can sign up to a mailing list for future announcements. There is also a FAQ (Frequently Asked Questions) area at the bottom  to help answer the most commonly asked questions received by the public about the reservoir.
Noticeboard
2nd November 2020 – Joint Press Release by Dwr Cymru Welsh Water and Llanelli Rural Council – Adoption of Swiss Valley Reservoir by Llanelli Rural Council
17th November 2020 – Press Release by Dwr Cymru Welsh Water – Funding for Watersports Announced for Swiss Valley Reservoir
Updates
15th March 2021: Footpath improvements. We're grateful to Carmarthenshire County Council's rights of way funding for over 1km of footpath and gate improvements that will allow people with wheelchairs and mobility scooters to access the path. Improvements have been made to the footpath on the west side at the reservoir.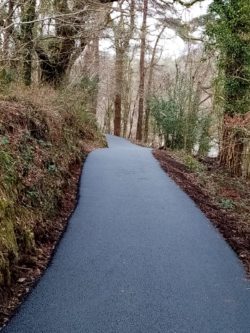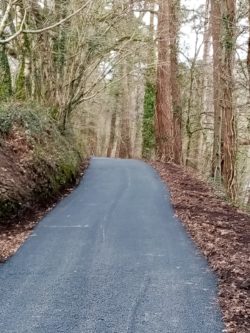 15th March 2021: Toilet Block Update.  The first phase of the toilet block building refurbishment is progressing well. Pictures attached show new paving and doorways for DDA accessible facilities.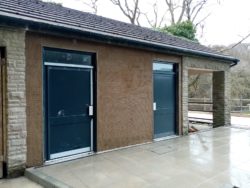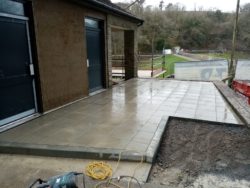 22nd December 2020: Better access. We've improved the footbridge and footpath that begins at the entrance from the car park between the two reservoirs.
Before: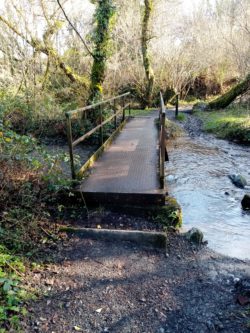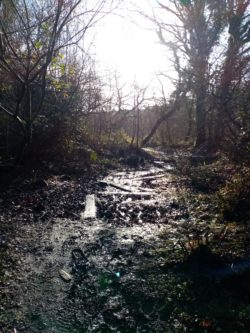 After: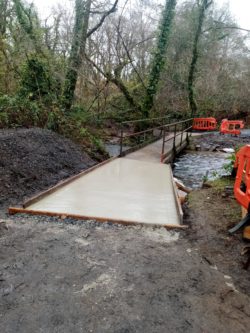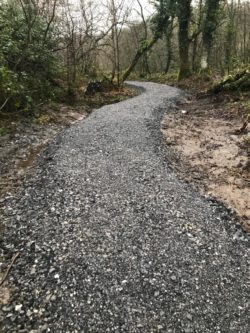 16th November 2020: We found a road! Our grounds maintenance team cleared the footpath on the east side of the lower reservoir (near the tower) and found a road and turnaround / parking area underneath.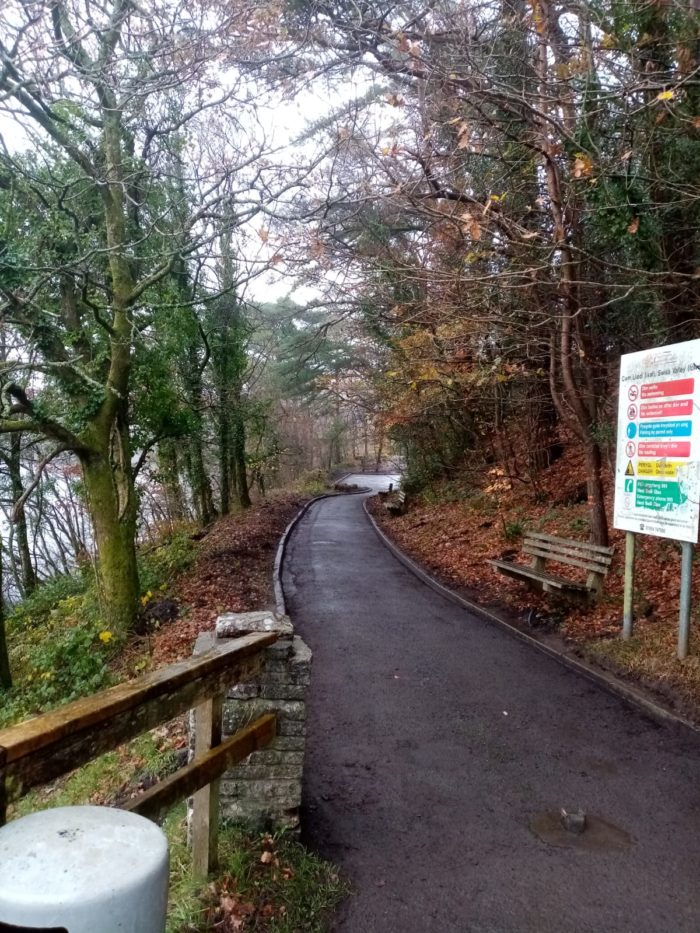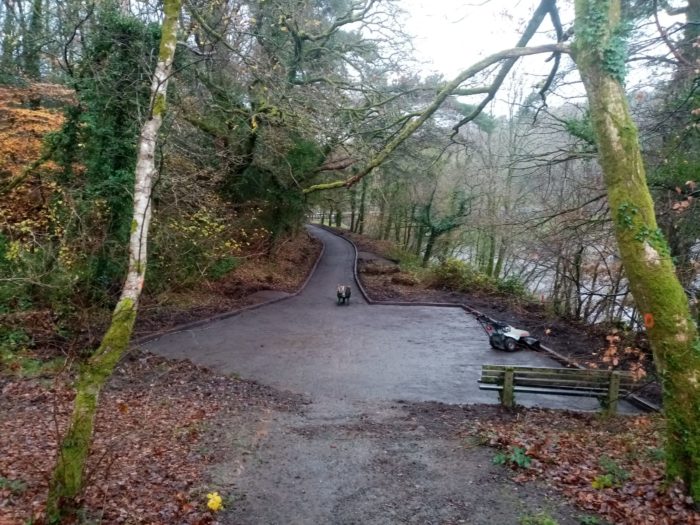 Proposed upcoming works
Toilet block refurbishment – works beginning 11 January 2021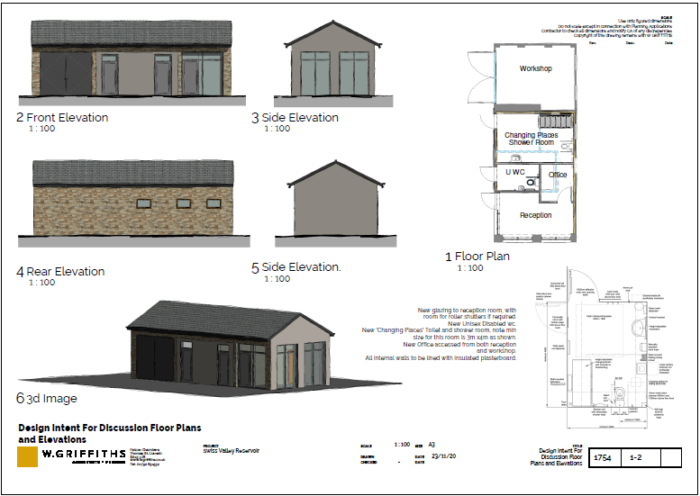 Ramp and pontoon for paddle sports: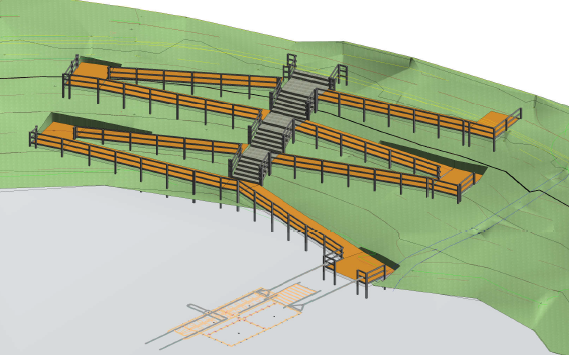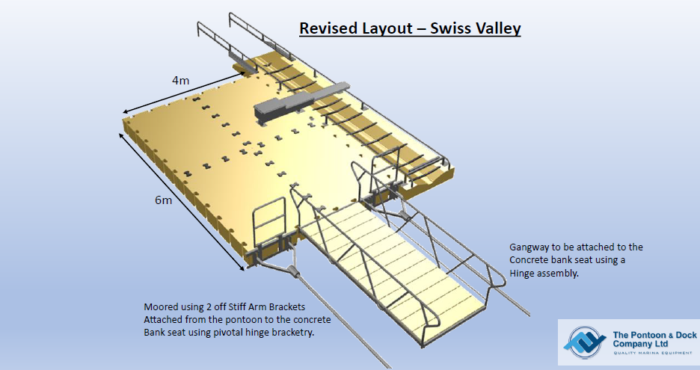 Aerial plan detailing the two paddle sport access points: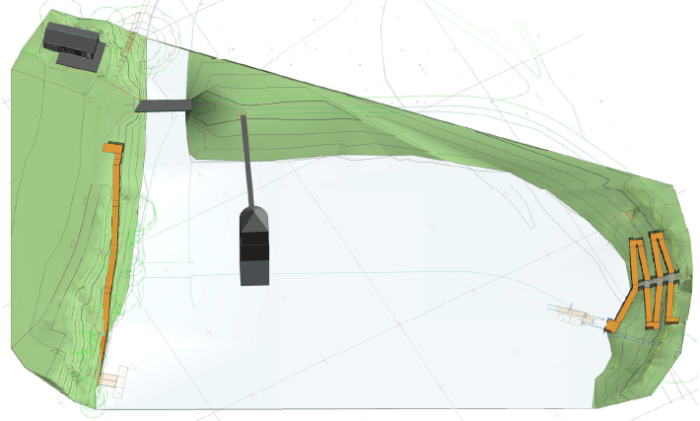 Fishing at Swiss Valley Reservoir
The intention is to provide a fully licensed angling offer at the lower Swiss Valley Reservoir. Further information on our plans is available on our survey which you can access by clicking here.
The upper Reservoir is regulated by Llanelli Angling Club where they regulate the angling access. More details can be found on their website at http://llanelliangling.org.uk/
Canoeing at Swiss Valley Reservoir
We have held encouraging talks with numerous canoe / outdoor activity providers about gaining access to the reservoir.  Before we open it up to the public a number of actions in regard to launch and landing platforms, public access, wash down stations and zoning of paddle areas need to be completed.
More information to follow.
Have your say
Please provide us with your views about the lower reservoir at Swiss Valley by clicking on the following link https://forms.gle/H2Ky6ZQa17RzxRvh8
Mailing list
Click here to join the mailing list for regular updates and information about planned activities at Swiss Valley Reservoir.
Frequently Asked Questions
Q. Can I fish at the reservoir?
A. Bank fishing is currently permitted on the Lower Lliedi Reservoir without a permit, however a NRW rod licence is still required and NRW Angling bye-laws apply. Removal of fish from the Lower Lleidi Reservoir is illegal and will be treated as theft. We will be introducing a regulated system where anglers at the reservoir will have to purchase permits and demonstrate that they have the required rod license.
Q. Where can I park my car?
A. There are two car parks however the main car park situated off the A476 is currently closed. There is a smaller car park situated between the top and bottom reservoirs. The main car park will be re-opened after resurfacing works and will have a barrier system that will allow car parking at opening times.
Q. Is the toilet block open?
A. At the moment no however the toilet block building will be re-opened to the public.
Q. When can I take my canoe / paddle board onto the water?
A. We are working on providing better access including a drop off area for canoe related equipment. Launch and land areas are going to be built. A booking system will also be in place to ensure competent paddlers only can access the water.
Q. Can I swim at the reservoir?
A. Swimming in the reservoir is not permitted.
Q. Can I access the top reservoir?
A. No. Access to the top reservoir is for members of Llanelli Angling Club only.
Q. Can access for horse riders be considered?
A. Horse riding will not be permitted along either footpath.