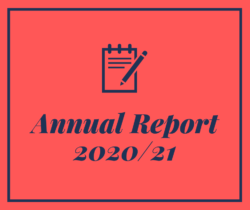 Foreword
This is Llanelli Rural Council's Annual Report for 2020/21 detailing the progress it has made in meeting the four local well-being objectives contained in the Carmarthenshire Public Services Board's (PSB) local well-being plan published in May 2018.
The Council's response to the enactment of the Well-Being of Future Generations (WFG) (Wales) Act 2015 was to commission the development of its own well-being plan, the Llanelli Rural Whole Place Plan 2015:2030 and also employing a Community Development Officer.
Under section 40(1) of the WFG (Wales) Act 2015, the Council has a duty to contribute to the achievement of the four local well-being objectives by deciding for itself how it will take "all reasonable steps" towards meeting the objectives on the basis of its own judgement, knowledge and consideration of the circumstances and characteristics of its area.  The Council also has a duty to publish an annual report detailing the progress made in relation to meeting the objectives and in preparation for this it has been liaising with the Carmarthenshire PSB over the last 12 months.  In accordance with published statutory guidance, the focus of this report centres around the Council's existing activities and services.  In view of such I commend this report to you in the knowledge that the work of the Council will continue to evolve in order to fulfil its role and responsibilities in helping improve the well-being of its area.
Cllr. Tegwen Devichand
Chairman
The Council's annual report for 2020-21 was accepted by members at its May Council meeting.
Click here to download the 2020/21 report
Past Annual Reports
Annual Report 2019/20
Click here to download the 2019/20 report
Annual Report 2018/19
Click here to download the 2018/19 report