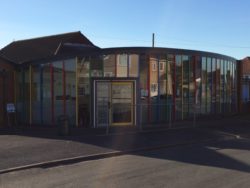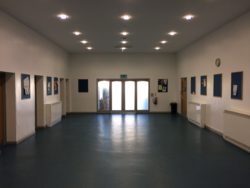 Hall information
Address: Trallwm Community Hall, Amanwy, Trallwm, Llanelli, SA14 9AH.
Hire cost of main hall: £15 per hour or 2 Time Credits per hour.
Hall bookings: contact Steve Donoghue – [email protected]
Regular activities at the hall:
last updated March, 2023
For all events please check before travelling to attend as school holidays etc can affect what's on.
WARM HUB Monday  –  Friday 10am – 2.00pm until March 31st. – 'Coffee, Clecks a Croeso Cynnes' is a Welsh Government/Carmarthenshire County Council funded Warm Hub based in Trallwm Hall. A variety of activities, events and FREE tea/coffee and snacks. See our Social Media feeds for details.
Monday: Dance Fitness and Boxercise Class (6.00pm-8.00pm) (From March 6th)
Tuesday: Coffee Clecks* Coffee Morning (10.00am – 12.00noon See below)
Tuesday: Sewing and Crochet Group* (10.00am – 12.00 noon)
Tuesday: Slimming World (4.00pm – 8.00pm) [email protected] Phone 07712 654648 Website https://www.slimmingworld.co.uk/group/564096 
Tuesday: Held at Saron Hall Bynea – Informal British Sign Language course* (7.00pm-8.00pm)
Wednesday: GJ Fitness for Mums (11.00am – 12.00pm)
Wednesday:  Rainbows (5.00pm – 6.00pm)
Wednesday: Brownies (6.00pm – 7.30pm)
Wednesday: Guides (7.00pm – 8.30pm) (From March 1st)
For more information or to book your child on to any of these groups please go to www.girlguiding.org.uk
Thursday: Computer Course* (10.00am – 12.00noon)
Thursday: Accredited Sign Language Course* (12.30pm – 2.30pm)
Contact [email protected] for details
Thursday: Holistic Fitness Llanelli – Stretch and Strength Exercise Class (6.00pm – 7.00pm) Contact Naomi 07814 919145
Friday: Coffee and Clecks* Coffee Mornings  (10.00am – 12.00noon See below)
Saturday: Allstarz Llanelli Dance School (9.30am – 2.30pm) www.facebook.com/dancellanelli
*Coffee and Clecks is an ongoing project funded by the National Lottery Community Fund, supporting people who are lonely or isolated through a series of initiatives in a variety of ways.
Every Tuesday and Friday morning we have a coffee morning. The project also supports residents from across the area with a range of clubs, courses, lunch clubs and away days. See the Hall Facebook page for up to date information, call Steve Donoghue on 07929 030164 or email [email protected]
Other information:
You can view the Trallwm Hall Facebook page by clicking the link Trallwm Area Community Hall | Facebook