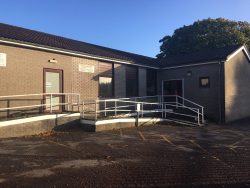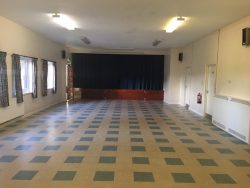 Hall information
Address: Dafen Park, off Maescanner Road, Dafen, Llanelli, SA14 8LR.
Dafen Park was recently transferred to the council under a licence to occupy agreement from Carmarthenshire County Council.  This arrangement will be ultimately transferred to a formal lease for a 99 year period.  The park has extensive facilities including a private members cricket club as well as bowls and football pitches, along with an astro turf pitch and conventional play areas.
Hire cost of hall: Cost for clubs/organisations to use hall £6per hour. Parties other private functions, meetings and conferences £7 per hour
Hall bookings: All enquiries to the Dafen Secretary tel 01554 754587 / 07800 821452 or email [email protected]
Regular activities at the hall:
last updated October 2018
Mondays
12-4pm – Pain Management
6.30-8.30pm – Cariad Spiritualists
Tuesdays
10am-1.30pm – Cariad Spiritualists
4.30-7.30pm – Brownies
7.30-9.15pm – Stamp Society (EVERY FIRST AND THIRD TUESDAY OF THE MONTH).
Wednesdays
9am-12noon – Pain Management
1-4pm – Dafen Old Age (FIRST WEDNESDAY OF THE MONTH)
2.30-5pm – Patchwork (EVERY OTHER WEDNESDAY)
5-7pm – Female Teenage Self Defence Class – more information
7.15-9.15pm – Photography Club
Thursdays
11am-1pm – Meditation Class
1.30-3.30pm – Sewing Club
4-5.30pm – Fundamental Footy Frogs
6.30-7.30pm – Keep Fit
Fridays