Llanelli Rural Council's multi use community centres are permitted to re-open under Welsh Government legislation.  The council is working with our community facility volunteers and the user groups to ensure re-opening of our community facilities is safe and compliant with Welsh Government Coronavirus regulations. 
There are still restrictions on what activities are permitted.  The list below details activities that can take place and those that cannot.  For further information please visit:-
http://newsroom.carmarthenshire.gov.wales/2020/08/coronavirus/re-opening-community-centres-village-halls/#.X0e4Y8hKiM8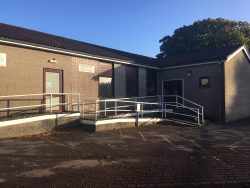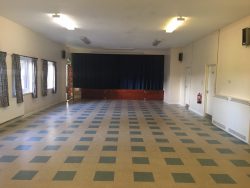 Hall information
Address: Dafen Park, off Maescanner Road, Dafen, Llanelli, SA14 8LR.
Dafen Park was recently transferred to the council under a licence to occupy agreement from Carmarthenshire County Council.  This arrangement will be ultimately transferred to a formal lease for a 99 year period.  The park has extensive facilities including a private members cricket club as well as bowls and football pitches, along with an astro turf pitch and conventional play areas.
Hire cost of hall: Cost for clubs/organisations to use hall £6.50 per hour. Parties other private functions, meetings and conferences £7.50 per hour.
Hall bookings: All enquiries to the Dafen Secretary tel 01554 754587 / 07800 821452 or email [email protected]
Regular activities at the hall:
last updated October, 2021
Mondays
2-4pm – Llwynhendy Library Craft Group
6-7pm Chi Chi Dance with Rebecca
7.15pm-9.15pm – Seren
Tuesdays
10am-1.30pm – Cariad Spiritualists
4.30pm-7.30pm – Brownies
7.30pm-9.15pm – Stamp Society (EVERY FIRST AND THIRD TUESDAY OF THE MONTH).
Wednesdays
9am-12noon – Pain Management
1pm-4pm – Dafen Old Age (FIRST WEDNESDAY OF THE MONTH)
2.30pm-5pm – Patchwork (EVERY OTHER WEDNESDAY)
7.15pm-9.15pm – Photography Club
Thursdays
10.30am-12.30pm – Powerful Purpose Baby Massage
1.30pm-3.30pm – Tai Chi (Every fortnight – staring 16.09.2021)
4pm-5.30pm – Fundamental Footy Frogs
6-7pm – Chi Chi Dance with Rebecca
Fridays
Saturday
(May-September) During Season – Dafen Cricket
Sunday
5-6pm – Yoga Class
6.30-7.30pm – Karate