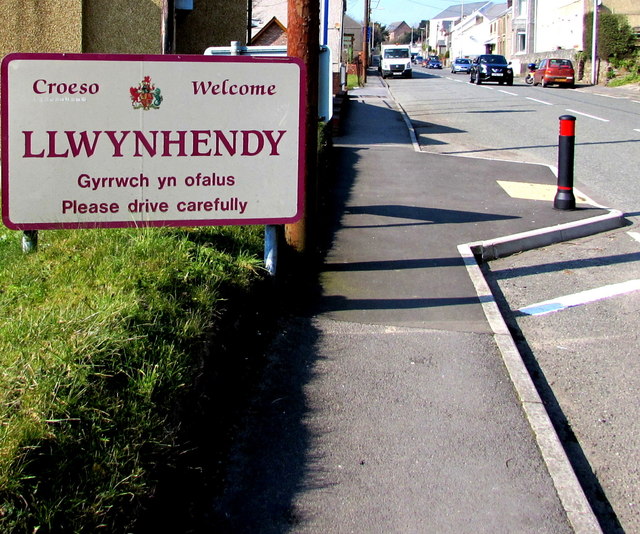 HEALTH OFFICIALS GIVE LLWYNHENDY TB SCREENING UPDATE
At a Special Council meeting on 7 August, 2019, Llanelli Rural Council was provided with an update about the impact of the recent Llwynhendy Tuberculosis (TB) community screening.  Dr Gareth Morgan, Hywel Dda University Health Board and Dr. Brandon Mason, Public Health Wales addressed the Council on the main findings from the recent screening which saw more than 1,400 people receive a screening over three days in June. They also outlined what will happen next.  The health officials informed the councillors of the results of the findings, patients requiring further testing and treatment, deferred screening, BCG vaccination clinics, extra available guidance for the community and who the target groups were for the Llwynhendy screening exercise.
It was reported that no new cases of active TB had been identified through the screening exercise.  76 cases of latent TB has been identified through the screening exercise to date.  It was explained that latent TB is not infectious and cannot be passed to other people and does not require urgent treatment. 53 individuals received inconclusive results and will be invited for retesting as part of deferred screening.  Screening was deferred for more than 600 individuals that could not be screened at the screening sessions in June.
Deferred screening will be offered to approximately 1,100 individuals in total. These individuals include the 600 individuals who were not screened at the screening sessions in June and 350 individuals who only received partial screening at the screening sessions in June. Others have been identified from those making contact through the helpline and from those individuals whose results from the original screening were inconclusive.
Deferred screening will take place during the first two weeks of September at Prince Philip Hospital in Llanelli.  Eligible individuals will be sent a written invitation to attend the deferred screening. They will be offered a range of available screening slots and asked to contact the screening centre by telephone to confirm which slot they would like to attend.
A full update is available on the Llanelli Rural Council website.  A TB helpline has been set up for public enquiries which is 029 2082 7627.
Leader of Llanelli Rural Council, Cllr. Tegwen Devichand said "I'd like to thank Dr. Mason and Dr. Morgan on providing our Council members with this update. We will continue to work in partnership to ensure they receive all the community support possible.  It was made clear at the meeting that the people that require the screening at Prince Philip Hospital in September will be invited to make an appointment. It is important that people act on the letter they receive and make an appointment. We'll continue to work with the health authorities and look forward to receiving an update once the findings have been concluded from the September exercise. The services provided at Prince Philip and Glangwili hospitals are vital. Local residents can be assured that there won't be any impact on the phlebotomy service whilst the screening process is going on."
(ENDS)
For further information, please contact Community Development Officer Darren Rees on 01554 774103; email: [email protected]
Notes to editor: The full Public Health Wales Llwynhendy Community TB screening exercise update, July 2019 is available on https://www.llanelli-rural.gov.uk/llwynhendy-community-tb-screening-exercise-update-july-2019/