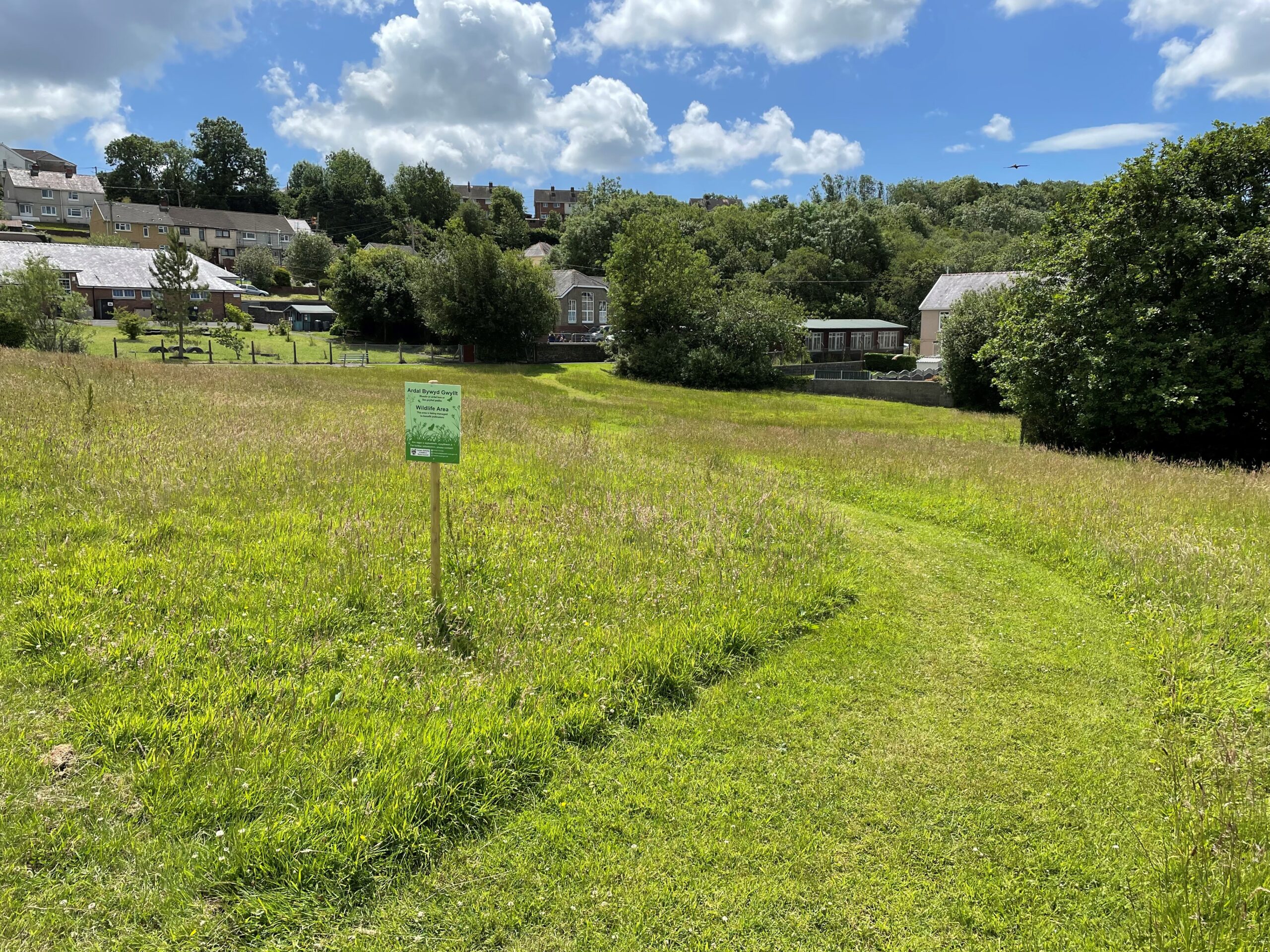 Media Release:
COUNCIL RECEIVES LOCAL PLACES FOR NATURE FUNDING FOR BIODIVERSITY INCLUSION PROJECT
Llanelli Rural Council is delighted to announce that it has been awarded a Local Places for Nature grant from The National Lottery Heritage Fund for the Llanelli Rural Wildlife and Biodiversity Inclusion Project.  A grant award of up to £69,725 will be made to deliver a volunteer led biodiversity project at Ponthenri Recreation Ground and equipment to improve cutting practices at various Llanelli green spaces.
During 2022, the council successfully trialled a reduced grass cutting schedule on areas of council owned land not used for sport. This included an area of Ponthenri Recreation Ground. The Local Places for Nature project will complement this practice by enabling the purchase of cut and collect mowing machinery. This will allow for a wider roll-out of the initiative and enable a mowing schedule that is more considerate to pollinators.
Over the course of the next 12 months visitors to Ponthenri Recreation Ground will notice extended trails and features within the park. The funding will provide accessible raised planters, an orchard, bug hotels, habitat boxes, hedges, benches, an expanded wild flower area and new pathways created that will adjoin existing trails. Several volunteer days will be arranged in order to deliver these changes. The results of the volunteer action will be enjoyed by Ponthenri residents of all ages as it will create better accessibility and provide spaces to sit and relax in attractive surroundings.
Those interested in volunteering can take part in building bug hotels and bird boxes, as well as planting trees and installing raised planters.  Volunteer work party days will be arranged and advertised in due course on the Council's website and social media. Those interested in volunteering can contact the Council on 01554 774103 or by email at [email protected]
Chairman of Llanelli Rural Council, Councillor Susan Phillips said "We are delighted to receive the grant funding for a Local Places for Nature project. It enables the Council to act proactively for our natural biodiversity and positively impact the well-being of residents and volunteers of the project. The volunteering offer is a great opportunity for individuals and established community groups to get involved and create a space for people and nature to benefit from.  The project will have a positive impact on people's well-being and is something we are happy to help coordinate. I'm thrilled for Ponthenri residents as the community consultation the residents took part in identified the recreation ground as the biggest priority for improvement. I look forward to visiting the area in future to see the positive effect that the funding has had."
(ENDS)
For further information, please contact Community Development Officer, Darren Rees on 01554 774103; email: [email protected]