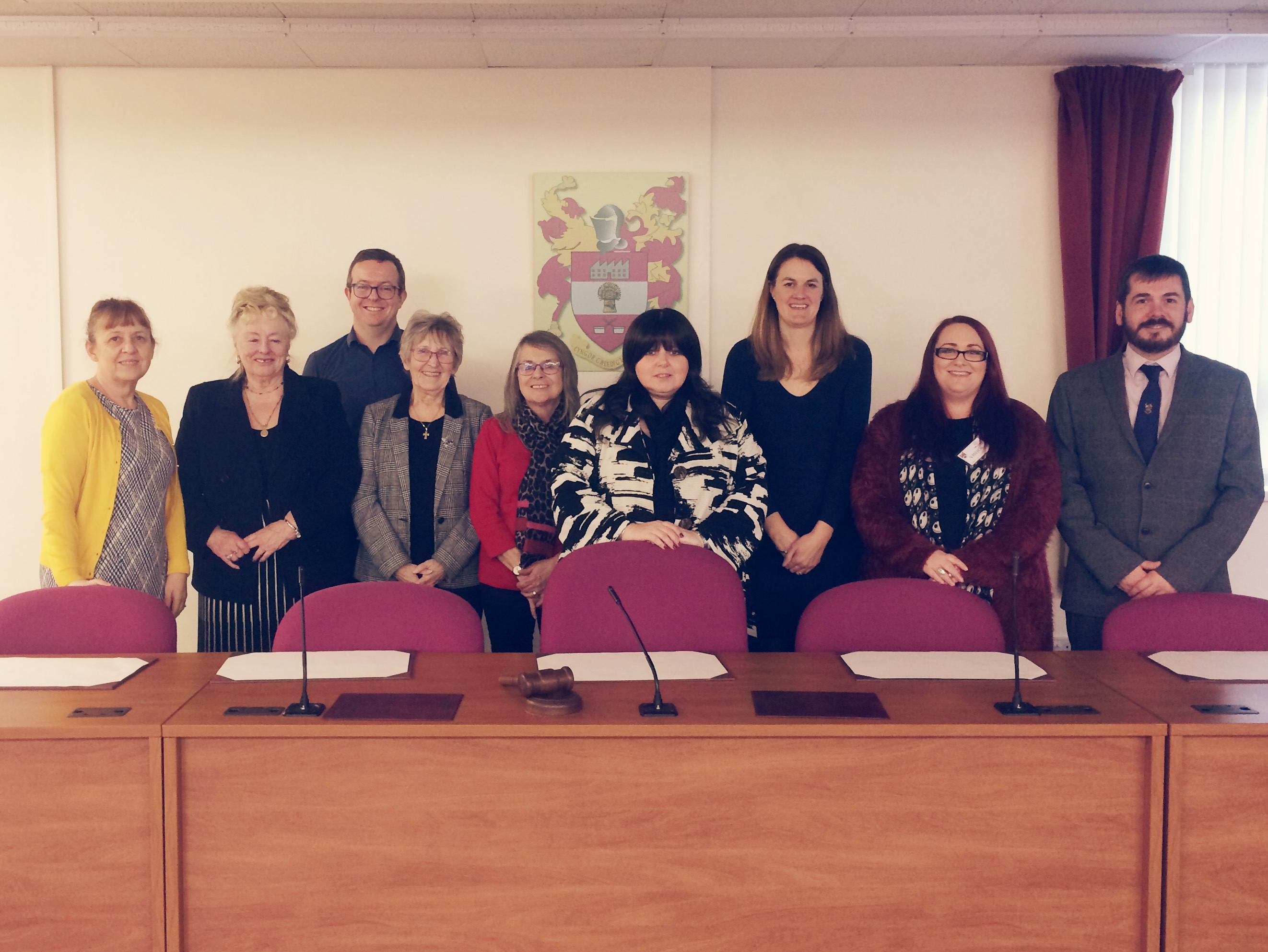 **MEDIA RELEASE**
A new community facility and green space enhancement in Llwynhendy is going to be considered in early 2020. Llanelli Rural Council has expressed an interest with Carmarthenshire County Council in asset transferring the Llwynhendy Library building and the surrounding fields at Heol Gwili. This follows various community consultations carried out in recent years as part of Llanelli Rural Council's Whole Place Plan and Invest Local discussions with the community. Part of the negotiating process is to produce a business case that will satisfy both Councils that a project is feasible. The process will look at the green space and a potential community hub that will complement the existing library service, whilst building extra space to host various activities and services that will help improve local well-being for all age groups.
Llanelli Rural Council has secured funding from Our Llwynhendy Invest Local programme (funded by The National Lottery's Community Fund) to pay for a feasibility study starting in January 2020. The commission is scheduled to last four months and it will provide opportunities for the community to have their say throughout. The study will create a vision and plan for the whole site whilst providing indicative costs for the project.
In the planning of this commission, the Council has worked with local groups that include Our Llwynhendy, Llwynhendy and Pemberton Forum, Integrated Children's Centre and Ty Enfys Family Centre.  More information on this will be released in the New Year.
Leader of Llanelli Rural Council, Cllr. Tegwen Devichand said "The Council has been in discussions with the local authority and private landlords in attempts to find a well-placed and convenient building or space in order to provide a community centre in Llwynhendy. We are pleased to be able to commission the study and are thankful for the financial and moral support provided by Invest Local in helping the Council make this a possibility".
Pictured are representatives from Llanelli Rural Council's Recreation & Welfare Committee, Llanelli Rural Council officers, Our Llwynhendy and Invest Local.
(ENDS)
For further information, please contact Community Development Officer Darren Rees on 01554 774103; email: [email protected]