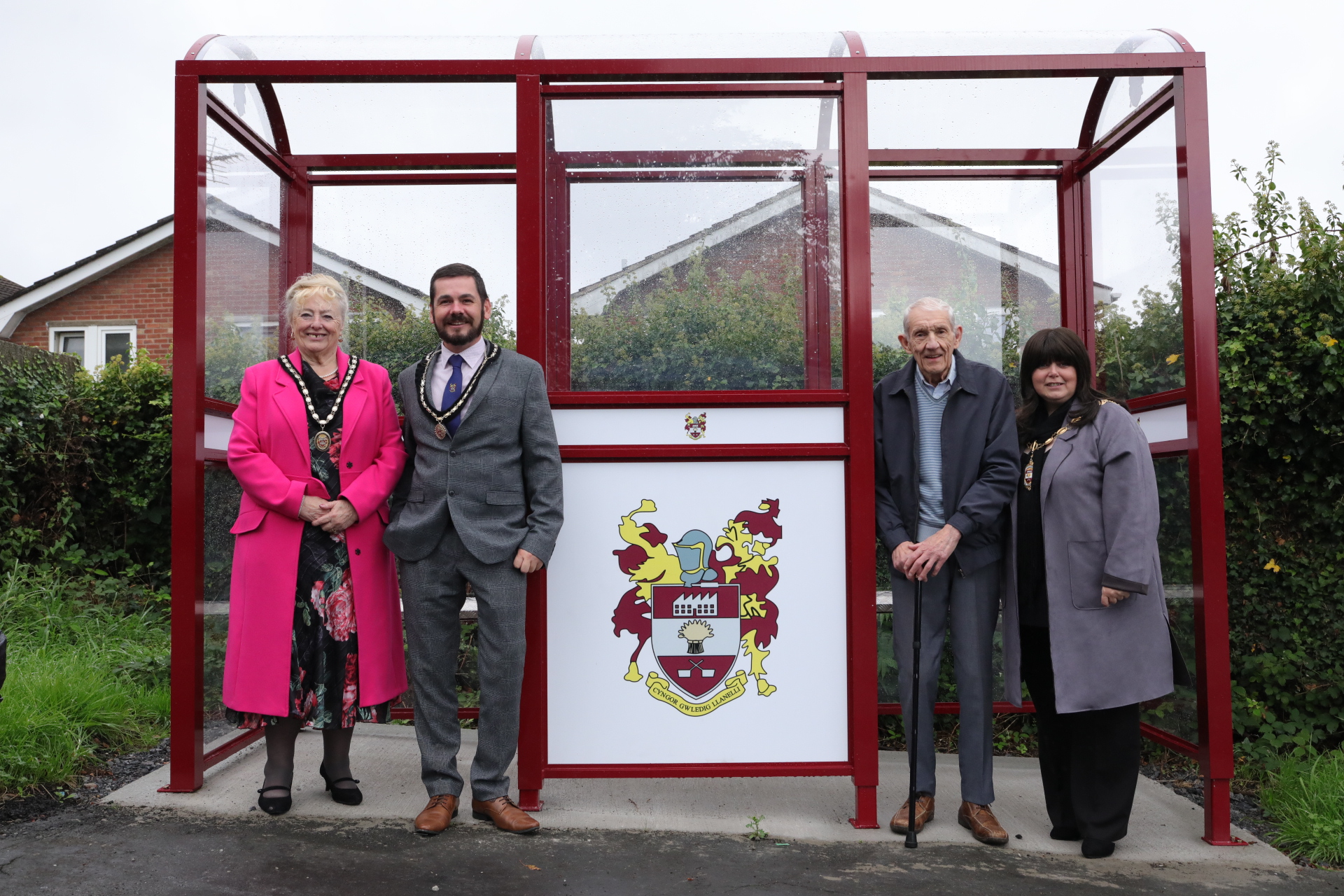 Llanelli Rural Council Chairman, Cllr Sharen Davies recently officially opened the new bus shelter at Gorsfach, Pemberton.  Cllr Davies was joined by Leader to Llanelli Rural Council, Cllr Tegwen Devichand and Pemberton ward member Cllr Jason Hart along with local resident Mr Rees.
The bus shelter has been paid for by Llanelli Rural Council who will also be responsible for its future maintenance. The decision was made to fund the bus shelter after the Council wrote to nearby households for their opinions and received correspondence in favour of the provision.
Speaking at the opening, Cllr. Davies said, "Mr Rees brought the need of a bus shelter to my attention five years ago. Since then I've worked with Cllr Jason Hart and Llanelli Rural Council to support this much needed community facility".
Leader of Llanelli Rural Council, Cllr. Tegwen Devichand added "The Council is committed to assisting our communities whenever we can.  Our Whole Place Plan enables us to work on a community integrated transport plan.  Having these measures in place has allowed the Council to approve funding this bus shelter which will help make a positive difference to local residents".
(ENDS)
For further information, please contact Community Development Officer Darren Rees on 01554 774103; email: [email protected]
2 October, 2019