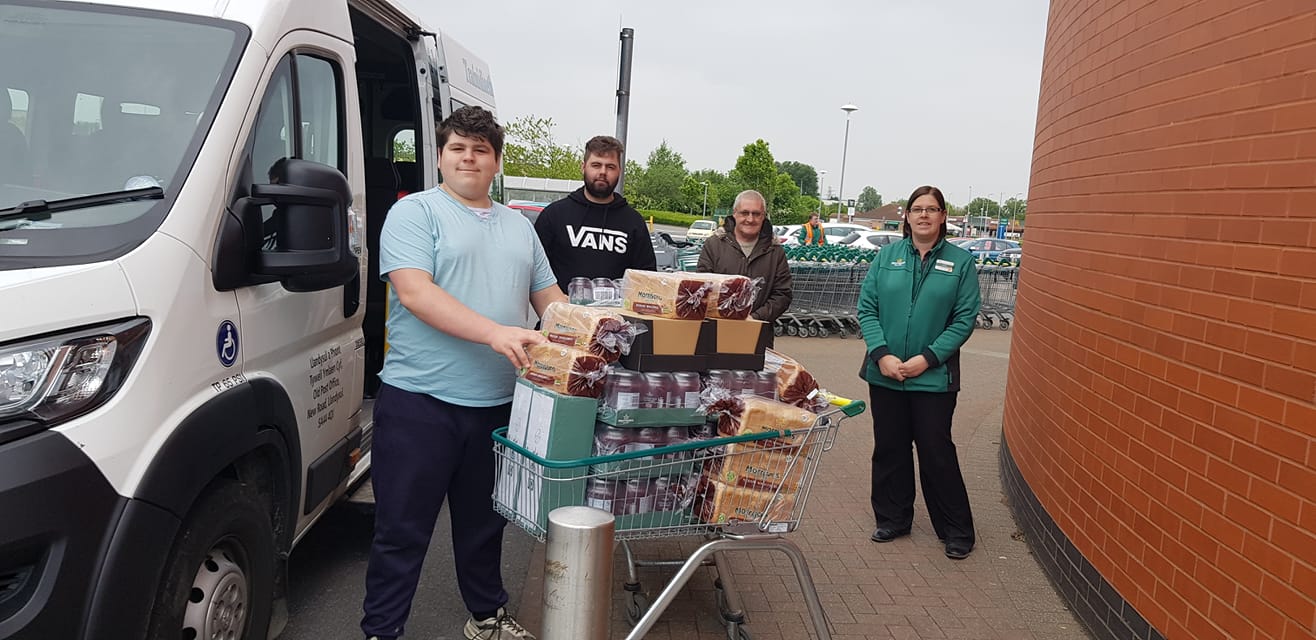 Llanelli Rural Council's Training Department put one of their Level 1 Learners, Tom Jones, forward for the Actimel Everyday Heroes Campaign.
Tom has shown, and continues to show, true spirit during lockdown in volunteering with the Llwynhendy/Pemberton Foodbank to ensure that food is collected and distributed to those less fortunate in the area.
Tom has always been a keen volunteer and is the first to put his hand up to help.  Since the start of lockdown, Tom has given up all of his free time to volunteer with the Llwynhendy/Pemberton Foodbank supporting Cllr. Jason Hart and other volunteers.  Tom has been out every day from morning till night.  Tom said, 'I feel it's hugely important to help the elderly and vulnerable within the community at such a difficult time, and I love doing this'.
Along with his commitment to the foodbank Tom is always checking to see if he can help others and has been very supportive to a vulnerable learner who lives near him. Prior to the Covid-19 outbreak Tom volunteered for the Council in supporting the community consultations for the proposed new play area for Trallwm. Tom also volunteers for Our Llwynhendy and is the youth representative for the group.
He has shown a great work ethic and a very caring and compassionate attitude through these difficult times hence his nomination.
The Department was delighted to receive correspondence from Actimel to say that Tom was one of the five best entries received for the Actimel Everyday Heroes Campaign.
Tom was rewarded with a personalised Actimel bottle and 20 x £5 Actimel vouchers to be redeemed at a store of his choice.
(ENDS)