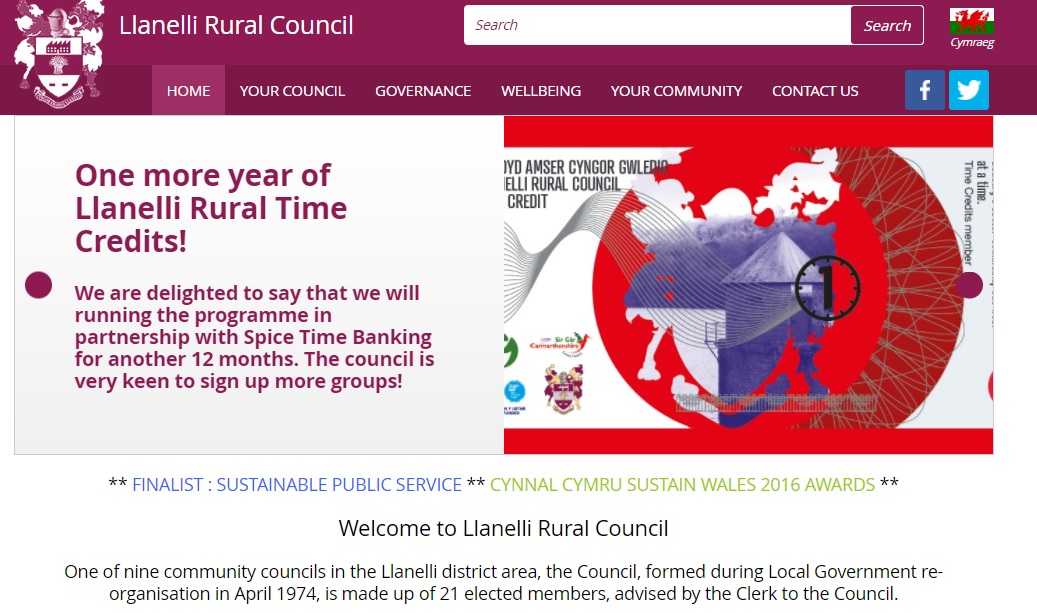 We've recently been busy working behind the scenes with our website developers to provide you with our new website.
Whilst you are here you can find out who the new Council members are and also look at the many new features under the Wellbeing and Your Community headings. The idea we had whilst building the website was to provide the community with more information about the Llanelli Rural Area and help put people together with relevant organisations.
Thank you to the community groups that have already replied to be included in our community groups directory, we will be looking to add as many groups as possible here and ensure the data is updated at regular intervals. Another new feature will be the community events page where you can promote your upcoming events. There is so much more to find out with regularly updated pages on items such as service plans, meeting minutes, funding opportunities, time credits and sustainable development to name a few.
We hope that you like the new website and if you have any comments, please use the contact us page.