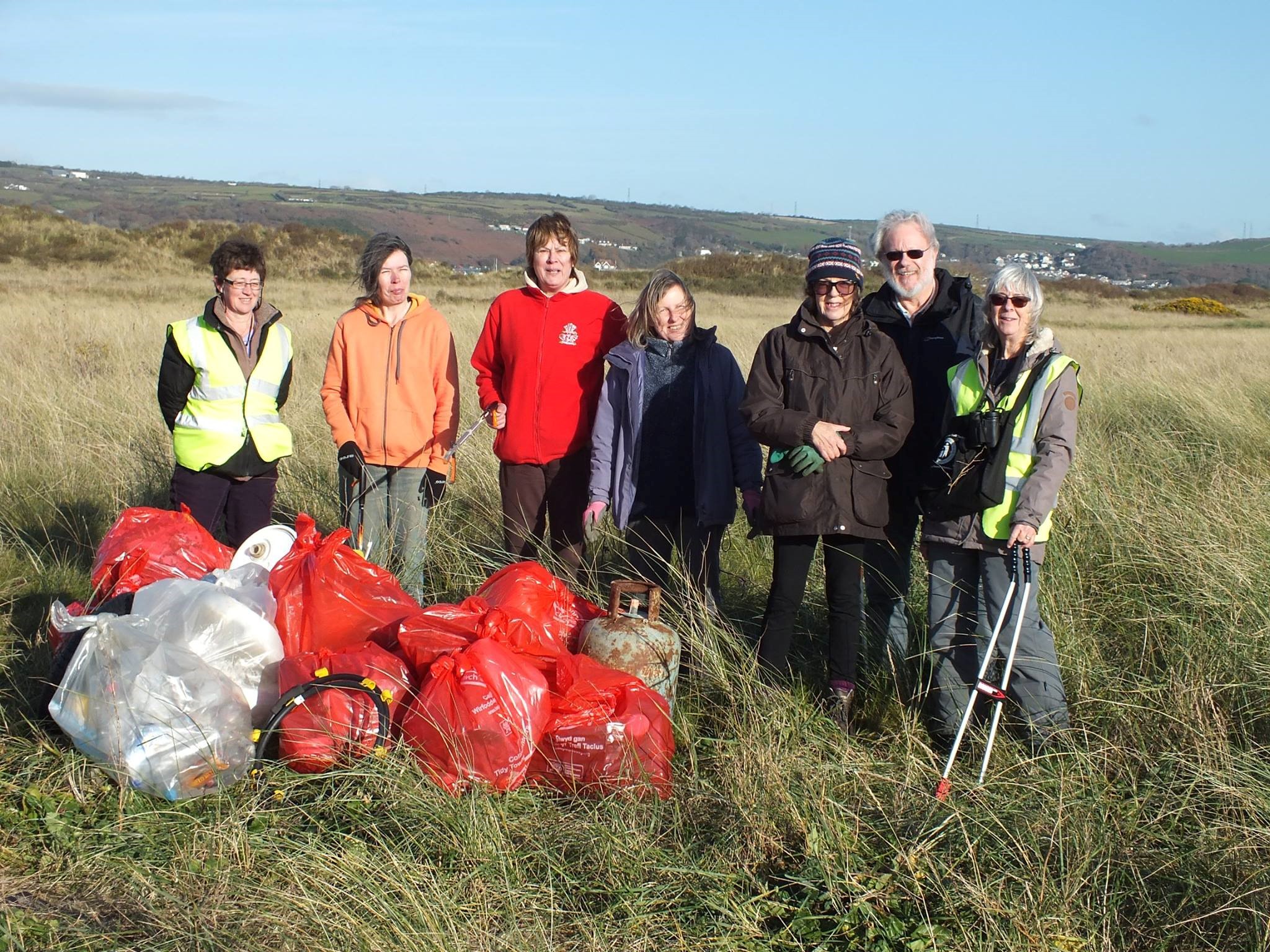 Llanelli Rural Council has joined forces with Keep Wales Tidy as part a new project to tackle litter bugs and to help clean up local amenities.  The agreement means volunteers will be able to borrow litter picking equipment from the Council's office at Vauxhall Buildings, Llanelli. It is hoped that working in partnership with Keep Wales Tidy will help tackle environmental issues that really matter to local communities.
Under the project, a number of hubs are being set up across the country which will allow the public, existing community groups and businesses to borrow litter picking equipment. It is envisaged that the scheme will encourage individuals and groups to take ownership of litter hot spot areas at a local level by them organising community litter picks to improve environmental quality. Access to equipment will also help new and existing groups to become self-sustainable with them working independently.
Anyone interested in carrying out a litter pick is encouraged to contact the Council on 01554 774103 or [email protected]. The equipment available includes litter pickers, hoop bag openers, gloves, Hi-Viz bibs and general waste bags.
Leader of Llanelli Rural Council, Cllr. Tegwen Devichand said "By supporting Keep Wales Tidy we hope to remove barriers and enable volunteers the opportunity to take more pride in their local area by doing something positive to safeguard the environment. There are established litter picking groups in our area such as Wales Wildlife Watch who do fantastic work in improving the environment and we would like to support other like-minded groups. Funding, equipment and insurance is a barrier for groups starting out but the Council can now help with this. We also have officers and partners who can help with any daunting paperwork such as setting up a constitution and bank account for a new group".
Pictured are the Wales Wildlife Watch Litter Picking Group who carry out regular litter picks across the Llanelli area.
(ENDS)
For further information, please contact Community Development Officer Darren Rees on 01554 774103; email: [email protected]