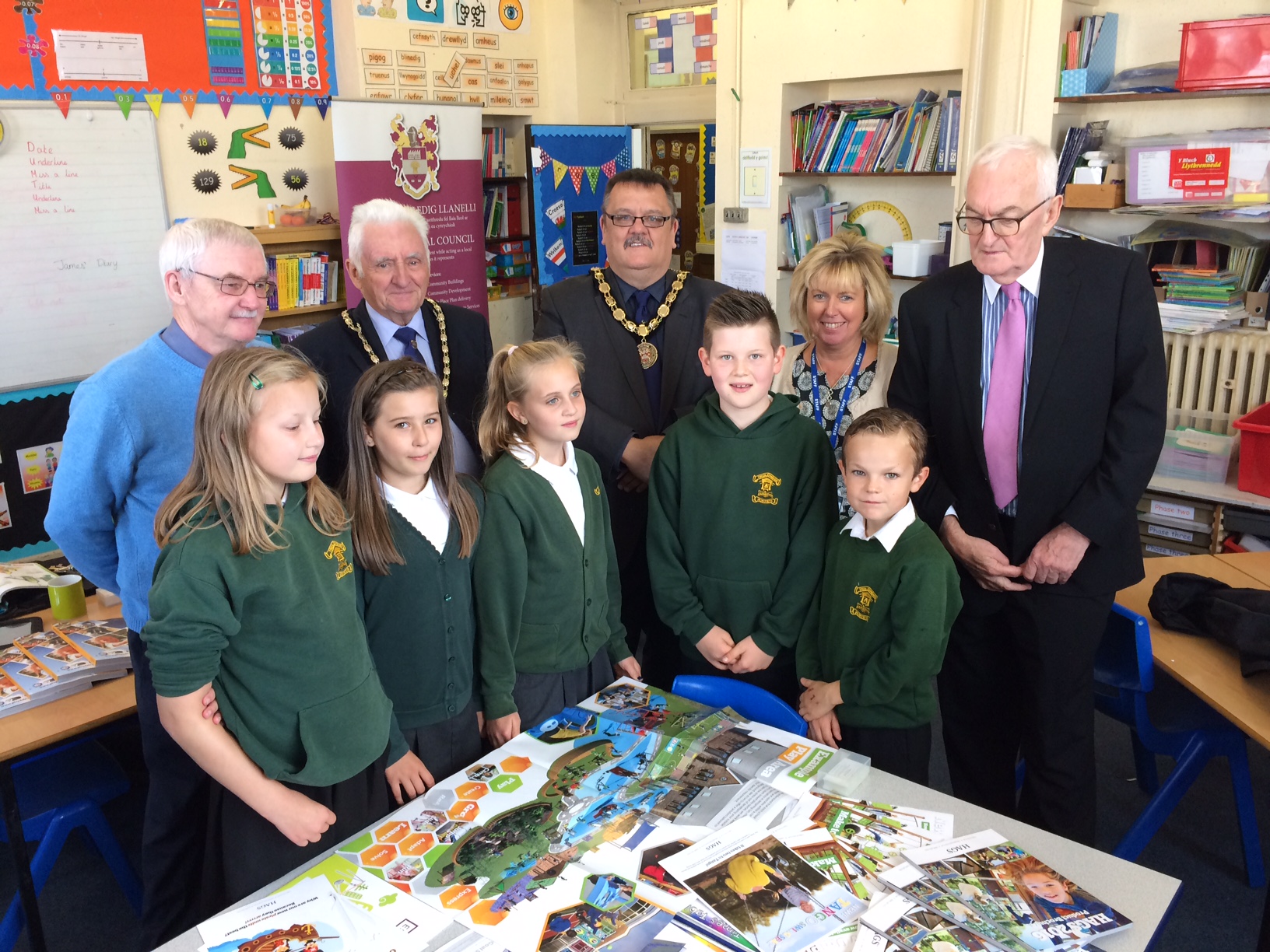 New children's play equipment is to be installed in place of the existing play area off Heol Llanelli in Pontyates.
Llanelli Rural Council is in the process of taking over the ownership of the play area land from Carmarthenshire County Council as part of the Community Asset Transfer programme. The transfer is expected to go through by Spring and Llanelli Rural Council has agreed to provide a much needed new play equipment at the play area.
Residents are being encouraged to feedback on the play area designs which will be on display at Pontyates School.
A community consultation was held at Pontyates School last October where residents had the opportunity to give their opinion on what type of new play equipment they would like to play scheme providers. The play scheme providers have taken this information on board and will be presenting their subsequent designs for further consultation. This will be held at Pontyates School on Monday, 16 January, 2017, from 3.00 pm to 6.00 pm where the three companies' designs for the new play area will be on display. At the consultation, attendees will be encouraged to select their preferred scheme. The information will be fed back to the Rural Council's Recreation and Welfare Committee to be held on 17 January, 2017, together with the quotations received from the companies involved.
Council Leader, Cllr. Carol Rees said "the Rural Council is delighted to provide new play equipment at the play area off Heol Llanelli. We are very grateful for the support of Pontyates School in hosting our consultation sessions and also grateful for the enthusiasm shown by the school, the school children and residents up until now. We are nearing the end of the process and look forward to presenting the three options at Pontyates School on the 16th January."
( ENDS)
For further information, please contact:
Llanelli Rural Council Community Development Officer, Mr Darren Rees on 01554 774103