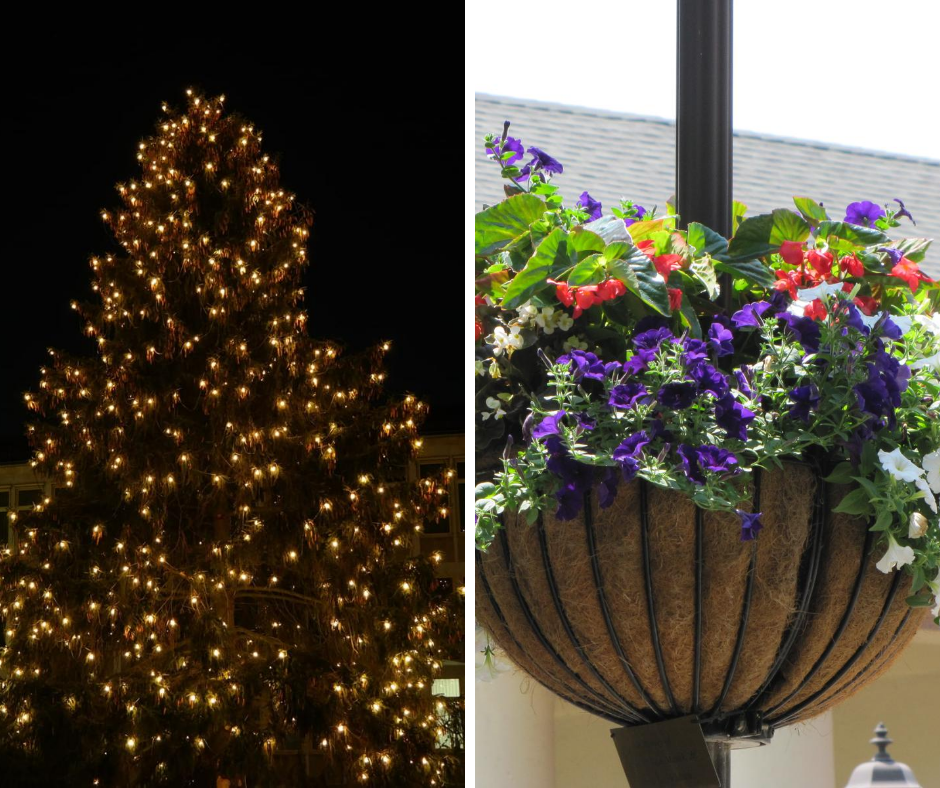 MEDIA RELEASE
At its July Council meeting, members of Llanelli Rural Council agreed to alter the funding priorities to its annual Community Development Fund grant.  This was included in the meeting agenda in light of Covid-19, and how best to utilise the budget for the upcoming year. Traditionally this annual fund is applied for by voluntary organisations and funds community causes such as Christmas events, community enhancements, hobby groups etc. The deviation in policy is in support of the Welsh Government guidelines to restrict social gatherings.
The fund will this year be allocated in two parts:
the Council will provide Christmas trees in areas within its administrative area upon request;
the Council will consider applications from community groups or voluntary organisations for hanging baskets or floral displays in its administrative area.
Further advice on the process for (1) and (2) can be obtained by contacting Llanelli Rural Council on 01554 774103 or by email on [email protected].  The closing date for their receipt is Friday 25 September 2020.
Leader to Llanelli Rural Council, Cllr Tegwen Devichand said "This is only a temporary measure for this year. Members had to decide on how to best utilise the Community Development Fund budget after taking into consideration the impact Covid-19 will have on community gatherings.  After a good debate it was agreed that the best thing to do was to enable the brightening up of our areas where possible with festive and floral displays. I look forward to seeing the end results over the next 12 months".
(ENDS)
For further information, please contact Community Development Officer Darren Rees on 01554 774103; email: [email protected]