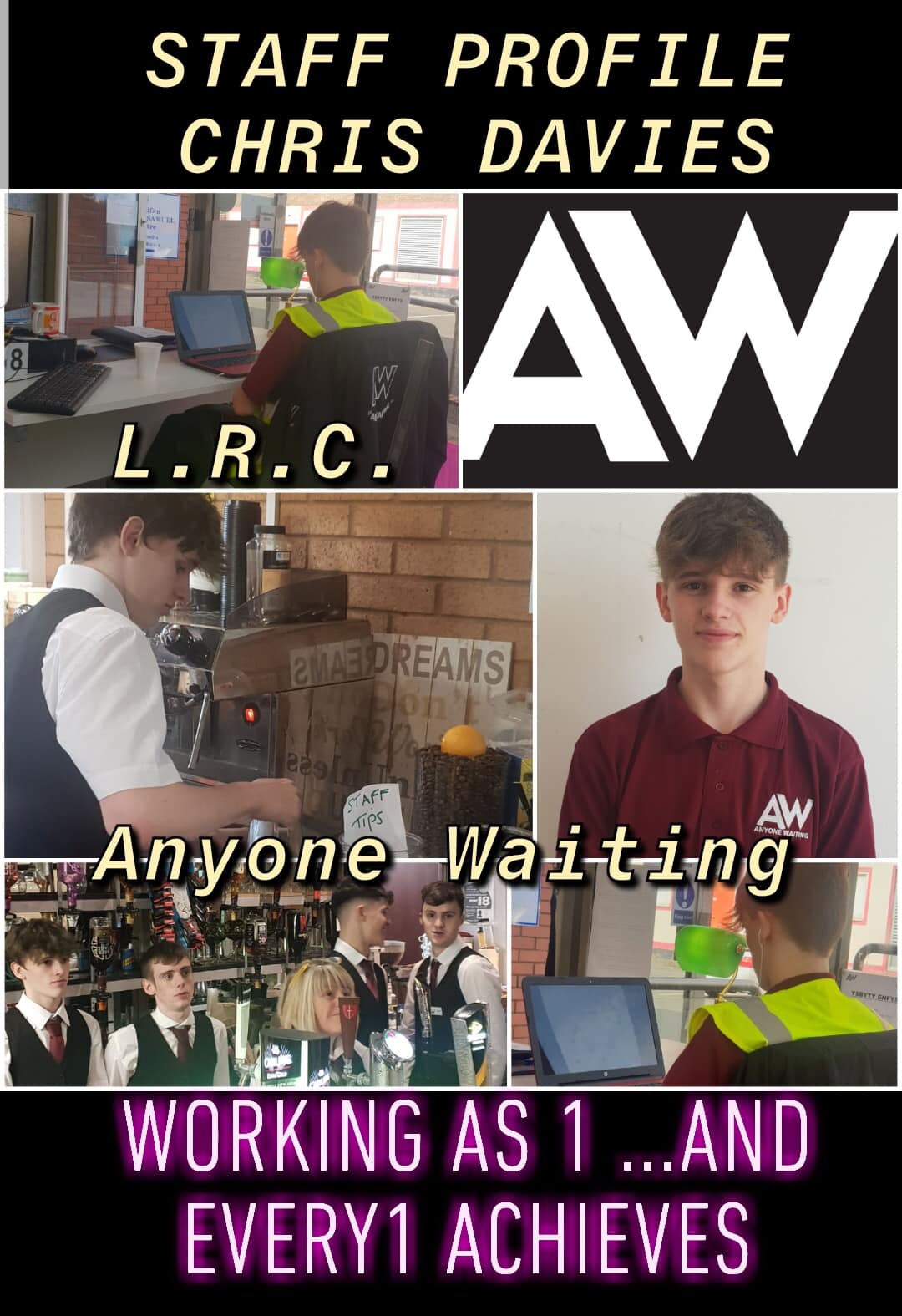 Chris Davies is currently attending a Traineeship Engagement Programme with Llanelli Rural Council Training during which he has wholeheartedly taken full advantage of support from staff to enable him to develop personal skills while gaining qualifications and relevant experience.
During his first 12 weeks on Engagement, Chris, along with thirteen other young people, undertook an activity packed Prince's Trust Team Programme.  During these 12 weeks, Chris and his team-mates threw themselves into fun and often challenging activities designed to support learners in getting to know each other whilst developing team working, motivational, confidence building, problem solving, employability and presentation skills.
Chris soon became a very important, enthusiastic member of the team and, by the end of the course, as well as gaining confidence and forming new friendships, had achieved his Level 1 Award in Personal Development and Employability Skills.
During the final 12th week, Chris and his team-mates created and delivered a presentation to family, friends and interested parties to celebrate their achievements before continuing on with his engagement programme, armed with a new found confidence and a passion to work within the catering and hospitality industry.
Chris was keen to enter into the workplace as soon as possible and was soon presented with an opportunity to start a placement with 'Anyone Waiting' at the Selwyn Samuel Centre in Llanelli during February this year.  Of course, Chris grabbed this opportunity with both hands and quickly impressed staff at 'Anyone Waiting' so much so, they were soon talking about offering Chris employment within their organisation.  Unfortunately, before this could happen, COVID-19 came along and the resulting lockdown measures hit businesses hard resulting in Chris' placement being put on hold. However, not to be put off and wait at home for the situation to change, Chris recognised that there could be an opportunity to volunteer and help his community in some way.
As it happened, the opportunity was right there, as the Selwyn Samuel Centre was to be converted into a field hospital. Chris, as usual stepped forward to take on the task and to help in any way he could.  Paul Francis of Anyone Waiting, impressed by this young man's attitude during a time of need said of him, "I cannot speak highly enough of Chris' commitment, he is now in line, through his Traineeship Programme, to receive a Level 2 Food Hygiene Qualification during this phase of volunteering and this will enhance his job prospects even further".
Chris' Field Officer, Samantha Pritchard of Llanelli Rural Council Training said, "We are all very proud of Chris' achievements and his amazing attitude which led him to volunteer and help front line workers during these challenging times".  LRC Training are also pleased with the support that Chris has received from 'Anyone Waiting' as well as recognising the great work which they have continued to do to support people in their local communities and, with this in mind, passed on their thanks and gratitude to the management and staff based at the Selwyn Samuel Centre.