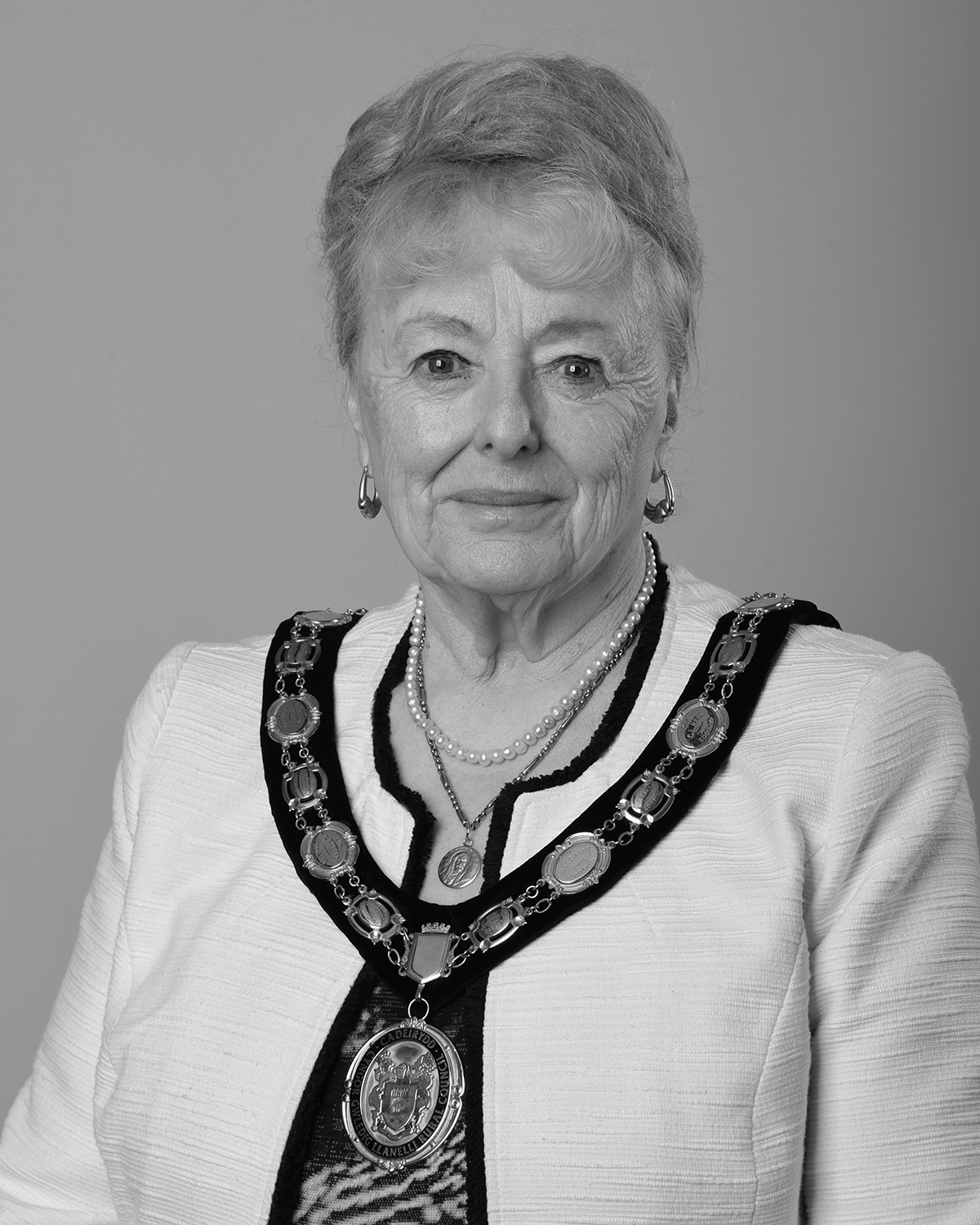 Chairman, Cllr Tegwen Devichand has chosen the following four charities to support during her term of office:
Alzheimer's Society is a care and research charity within the UK for people with dementia and their carers. They provide information and support, fund research and create lasting change for people affected by dementia.
Links Llanelli is a unique Llanelli Mental Health Charity, providing support and learning opportunities to those within our community who have or are experiencing mental ill-health. Links aims to support people experiencing mental health issues to build confidence, self-esteem and skills.  Links also provides support for veterans and blue light teams living in Carmarthenshire. Veterans are able to access all the activities available at Links. Additionally, for those who live in rural areas or are socially isolated, can be provided with befriending buddy telephone calls and outreach NAAFI mornings which are held in various locations throughout Carmarthenshire on a monthly basis.
Ty Bryngwyn Llanelli Hospice is a Designated Centre of Excellence providing specialist palliative care for the community of Carmarthenshire.  It is the only Hospice in the area with inpatient facilities. Llanelli Hospice provides specialist palliative care both in the community and in its seven inpatient beds.
Wales Air Ambulance is an all Wales charity providing emergency air cover 365 days a year for those who face life-threatening illness or injury.  The Dafen airbase, which covers South Wales, is one of four airbases in Wales and this coverage means that an air ambulance is only 20 minutes away.
Chairman, Cllr Tegwen Devichand said, 'As a Council we like to financially assist worthwhile causes and I am delighted to be supporting such worthy charities.  I believe that these charities touch us all in one way or another.  I will be as supportive as I possibly can be under the current difficult times when charities need that 'little bit extra' financial support.  The people in the area are always very generous in their support of such worthy causes.  I was chairman in 2012 and I have been a councillor both on County and Community level for over 17 years and know how important lending our support can be.'
(ENDS)
For further information, please contact Council Clerk, Mark Galbraith on
01554 774103; email: [email protected]
14 June, 2021