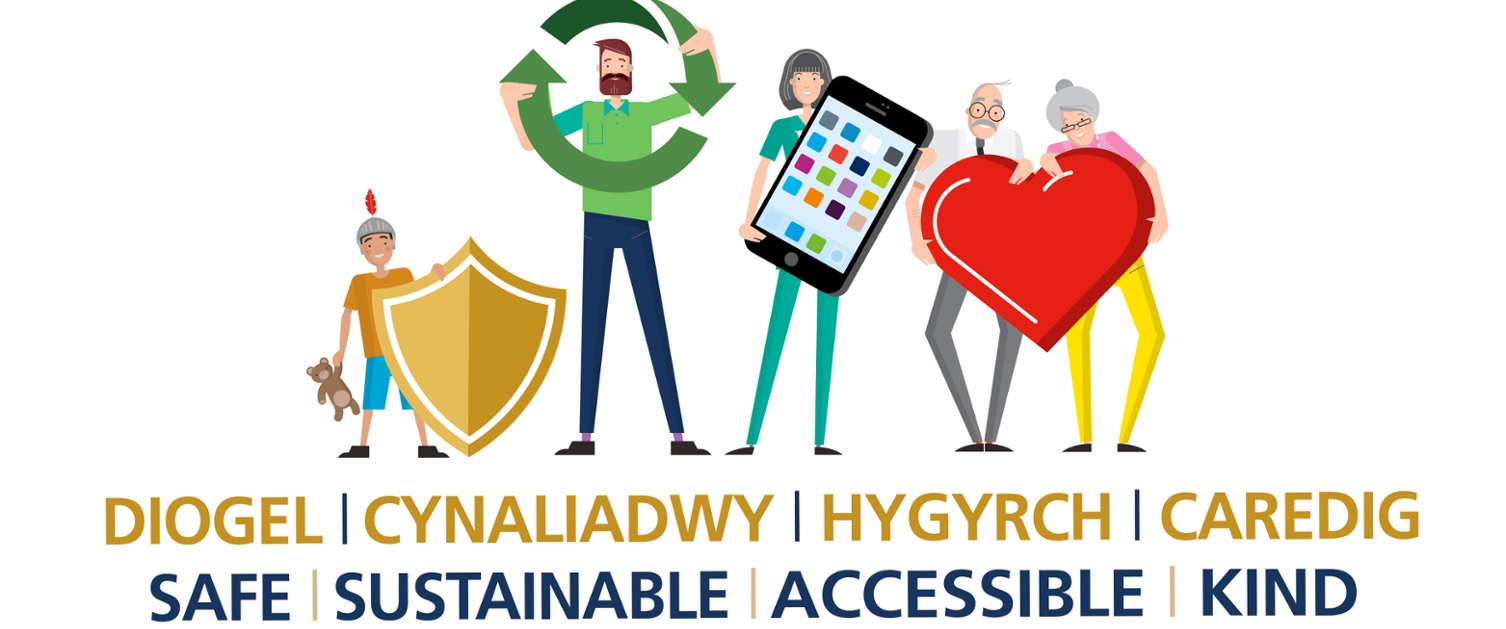 Llanelli Rural Council has responded to Hywel Dda University Health Board's latest public engagement exercise and is urging all Llanelli residents to do the same.
The council considered the health board's long-term strategy at a recent meeting of its Policy and Resources Committee.  The committee reassessed the health board's 20 year plan for 'a healthier mid and west Wales: Our future generations living well'.  This stemmed from a general invitation from the health board to reflect upon the strategy given the major impact the coronavirus pandemic had on health and care services and on society generally.
Council Chairman, Councillor Tegwen Devichand remarked "the council is calling on all Llanelli residents to have their say.  It is important that collectively we send a clear message to the health board to safeguard and keep health care services local.  We can achieve this by urging as many people as possible to respond to the latest public engagement exercise, which runs until Monday 21 June 2021.
"As a council we feel the pandemic has had a profound impact on mental health and the health board should make more local counselling services available.  Moreover, health care services should be fully accessible to the public locally 24/7 without people having to travel long distances to receive the care they need and what's worse, having to rely upon public transport to get them there.  The current public transport framework is seriously under-resourced, inadequate and unreliable.  This must be fixed.
"Furthermore, the pandemic has had a detrimental impact on patient waiting lists.  While the council has sympathy about appointments and operations being cancelled or re-arranged because of Covid-19, the health board needs to do everything within its power to clear the back-log as an urgent priority including employing more clinicians.
"In regard to the siting of the new urgent care hospital, the council is of the firm view the hospital should be located as close as possible to the largest population base and major industry and that the hospital is serviced with excellent communication links that are accessible to all.
"The decision to build a new hospital in our area is a once in a lifetime opportunity and the health board needs to make sure it gets this right.  This is why we are calling on all Llanelli residents to lobby the health board over this latest consultation exercise"
Further information is available by visiting: https://www.haveyoursay.hduhb.wales.nhs.uk; emailing [email protected]; or calling 01554 899 056.
(ENDS)
For further information, please contact Council Clerk, Mark Galbraith on
01554 774103; email: [email protected]