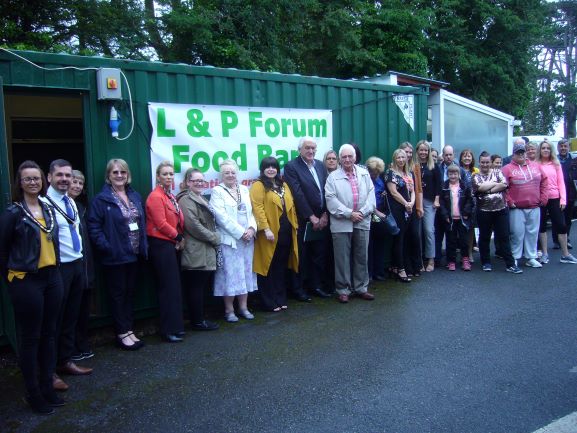 The Chairman of Llanelli Rural Council, Cllr. Sharen L. Davies, recently opened the Llwynhendy/Pemberton Foodbank which is based at the Bryn and Trallwm Club.
The Foodbank will open its doors on Wednesday, 24 July, 2019 for postcode addresses within the Llwynhendy, Bynea, Dafen, Felinfoel and Swiss Valley areas.
Cllr. Tegwen Devichand, Leader of Llanelli Rural Council said, "We fully support the initiative of the Llwynhendy and Pemberton Forum in setting up the foodbank and have made a donation of £500 towards it."
For further details on accessing the Foodbank or donating then please contact Cllr. Jason Hart 07876307046.
Pictured:  Chairman Cllr Sharen L. Davies, Vice Chairman and Leader Cllr. Tegwen Devichand and consorts Shelley Williams and Cllr Jason Hart along with supporters of the foodbank initiative.