In January 2020 Llanelli Rural Council, with the support of Our Llwynhendy Invest Local programme (funded by The National Lottery's Community Fund), has commenced a feasibility study for Heol Gwili Fields in Llwynhendy.
This page will hold information on the progress of the study.
On 18 March an all day visioning exercise for residents to drop in to was planned for Llwynhendy Library. However, due to the COVID-19 Coronavirus outbreak, we have had no choice but to move all current consultations with residents online.
It would have been much nicer to have met you in person to discuss your views on the subject but that is impossible right now. Instead we've looked at another way in which to gather your views. The video that follows sums up what we would have been discussing with you at the visioning day.  The display panels that follow outline the project's purpose and background, previous community discussions and present ideas for a hub building based on case studies in other areas.
Between 30 March – 5 May we asked residents to complete an online survey. Thank you to all that took part. We are currently going through the responses and will report back with a follow up consultation week commencing 25 May. Some drawings of the building and field will be ready for you to view at this point.
Llwynhendy Gwili Field & Hub Film
Story board display panels
Have a read through the 5 panels below to find out more about:
The purpose and process of this exercise
What we've learned so far
Emerging options and ideas to consider for the field
Emerging options and ideas to consider for the hub
How to get involved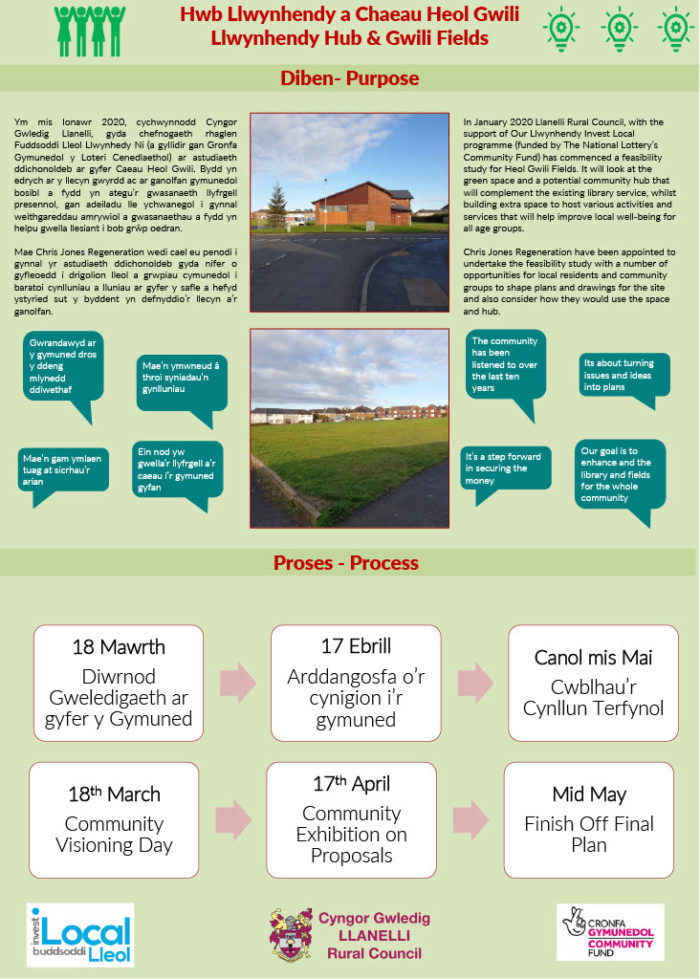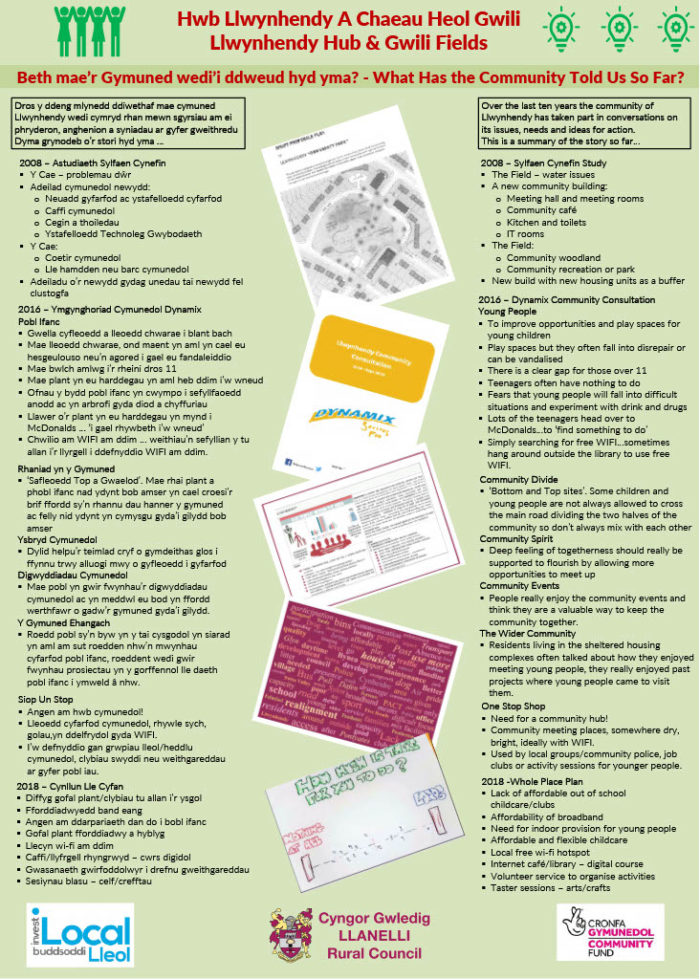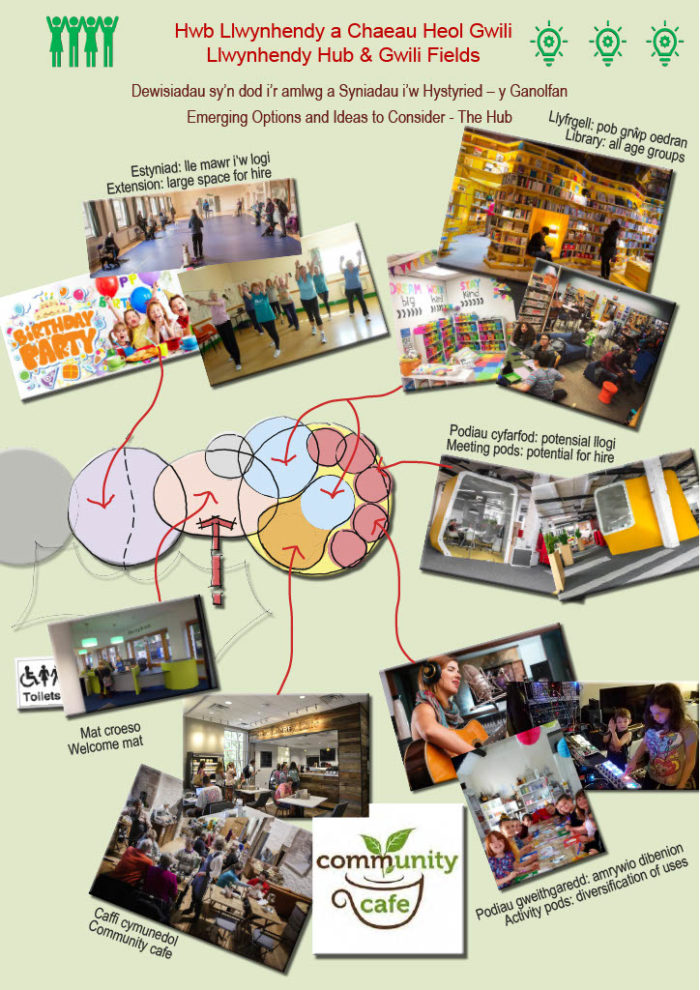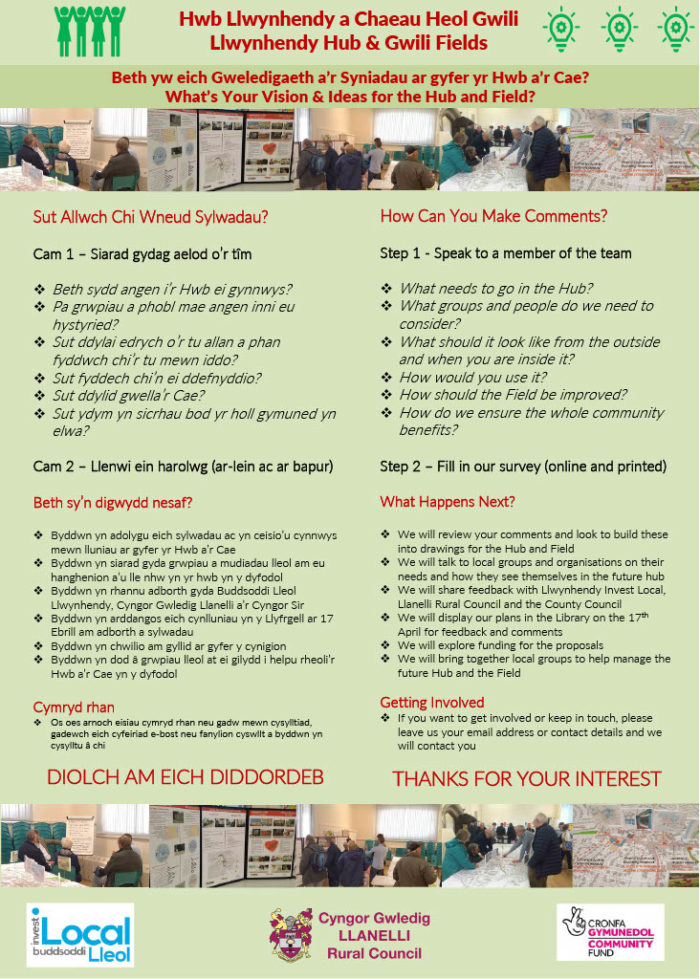 If you wish to find out more, you can contact Chris Jones on 01873 880666 or 07968 943084 or email [email protected]