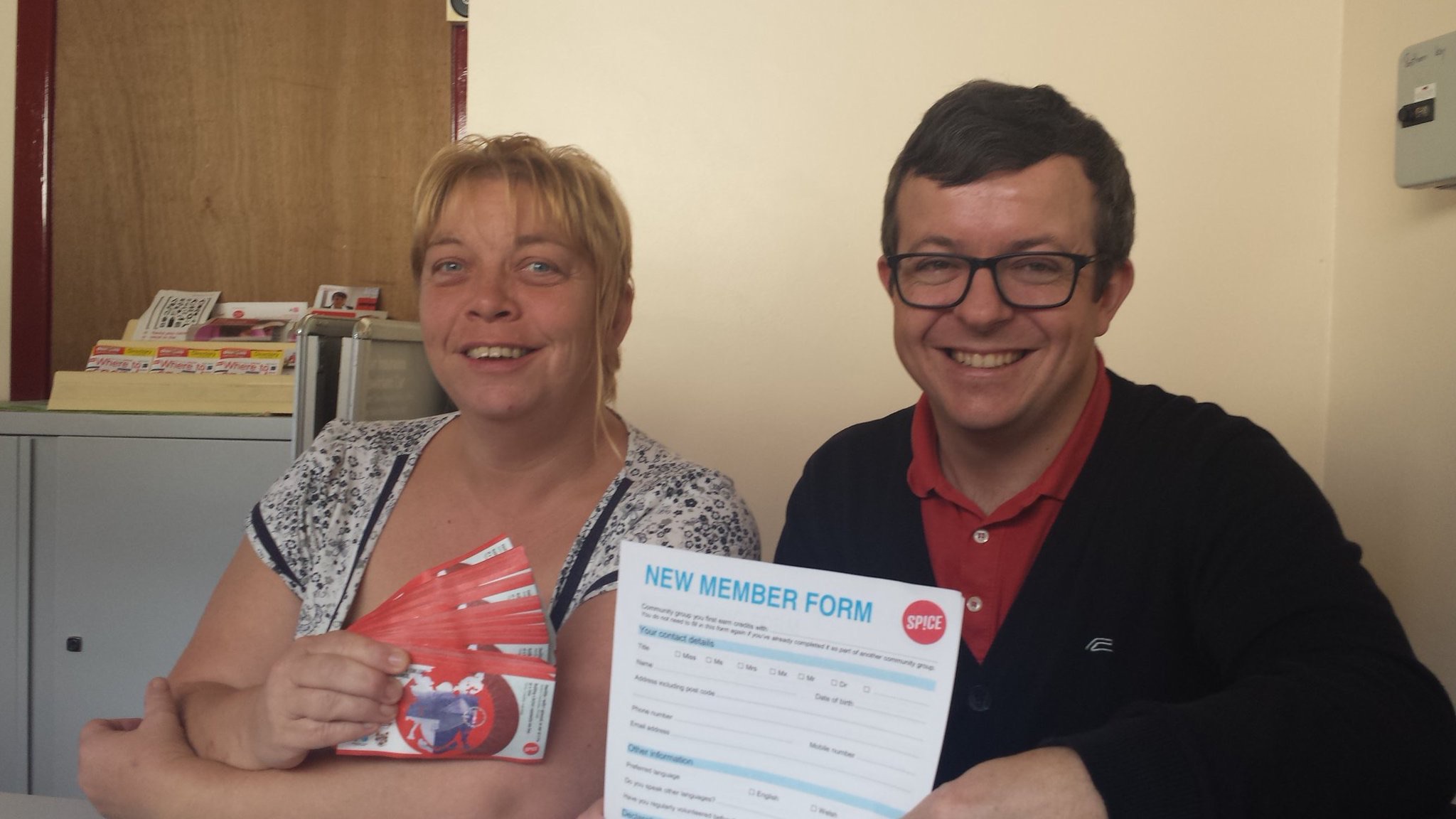 Llanelli Rural Council has signed up it's first community groups for time credits.  Ponthenri Community Hall, Saron Hall and Brynsierfel Ti a Fi and Wales Wildlife Walks have agreed to allow people to use their services in return for time credits spend.  In return they are looking to encourage more volunteers to help with their services and are now able to say thank you in the form of time credits for the voluntary effort given to their respective groups.
The Llanelli Rural Time Credits programme has been in effect since February 2016 and up until 30 September has signed up 39 new members with 151 voluntary hours rewarded with time credits.
To find out more about time credits and how you can become a member, contact Darren Rees on 01554 774103.
(Picture: Kathryn Davey, treasurer of Ponthenri Community Hall is handed their allocation of time credits and paperwork by Llanelli Rural Council Community Development Officer, Darren Rees)