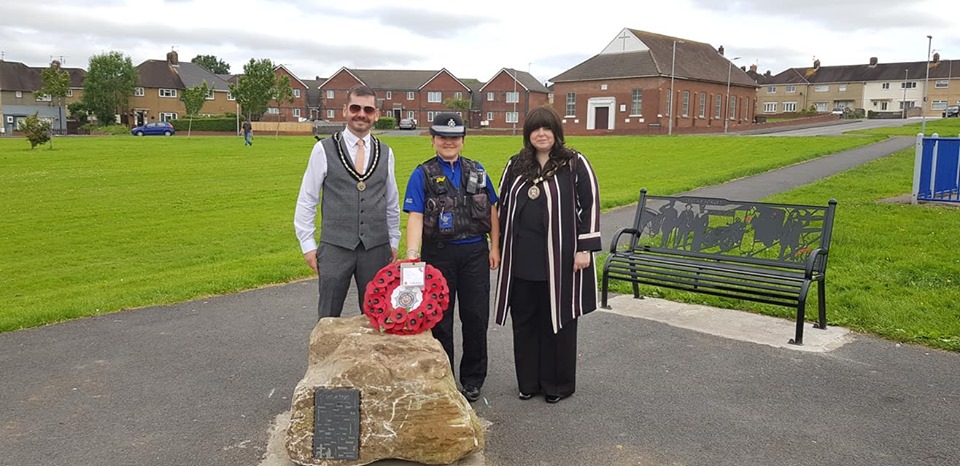 Llwynhendy and Pemberton Forum was successful in its bid to secure a Llanelli Rural Council Community Development Grant of £2,898.20 which has funded three commemorative benches placed near the Llwynhendy Library to commemorate the 100th anniversary of the First World War.
The war memorial benches are to commemorate those from Llwynhendy who died or were injured in war as the area has no other such memorial.  The area will now be a place for annual services, used for educational purposes and a place to reflect on those who gave so much for us.
Pictured : Chairman Cllr. Sharen Davies with Vice-Chairman's Consort Cllr Jason Hart along with local PCSO.